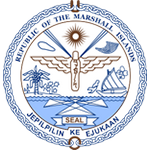 Advantages of an international business company (IBC) in the Marshall Islands:
The share capital – no specific minimum capital requirement. The standard authorized share capital is 500 shares without par value or a capital with the stated par value up to US$ 50.000,00. The authorized share capital may be expressed in any currency. The minimum issued share capital is either one share of no par value or one share of par value. Marshall Islands' corporations may have registered shares, bearer shares, preference shares, redeemable shares, shares with or without par value, and shares with or without voting rights.
STEPS TO FORMING A COMPANY
What are the steps to forming a Marshall Islands company
In order to start the company opening procedure, please submit the following:
For Marshall Islands IBC, we can also assist you with the bank account opening in the Marshall Islands or internationally. For more information please visit our page Bank Accounts.
The price depends on the type of service you want to us
Incorporation costs
Annual fees
Incorporation costs
| 1500 USD | Incorporation costs |
| --- | --- |
Annual fees
Find out more about what we can do for you…
Frequently asked questions