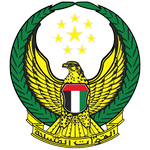 Advantages of forming a company in the UAE-United Arab Emirates:
International Business Company (IBC)
IBC can only have customers and suppliers outside UAE
Minimum one. Corporate Shareholder is permitted. Not listed in a public register.
The par value of each share must be AED 1000. Bearer shares are permitted.
Minimum one director (corporate director's allowed). Not listed in a public register.
A local registered office is required.
To commence company incorporation, the following supporting documents are required; unless otherwise indicated COPIES are acceptable:
Natural person shareholder/s:
For UAE (United Arab Emirates) IBC we can also assist you with the bank account opening in UAE (United Arab Emirates) or internationally. For more information please visit our page Bank Accounts.
Full list of optional costs available upon request.
Incorporation costs
Annual fees
Other services
Incorporation costs
| 3300€ | Incorporation & provision of registered office |
| --- | --- |
Annual fees
Other services
Find out more about what we can do for you…
Frequently asked questions