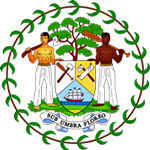 Advantages of the Belize non-resident company registration
Belize IBC is a tax-free and exchange control-free Limited Liability Company incorporated under the laws of Belize. All its business activities and earned profit must be conducted outside Belize but the company still keeps all the benefits provided by law. Belize IBC is often used by individuals involved in property leasing and buying, estate planning, tax optimization, and trusts, and by international companies in cross-border transactions.
Fundamental features of the IBC in Belize are:
In order to start with the IBC company opening procedure please provide the following:
For Belize IBC we can also assist you with the bank account opening in Belize or internationally. For more information please visit our page Bank Accounts.
The price depends on the type of service you want to use
Incorporation costs
Annual fees
Other services
Incorporation costs
| 1600 USD | Incorporation fee with a standard authorized capital of USD 50,000 |
| --- | --- |
|   | License Fee (Government fee) |
|   | Registered Office/Agent Fee |
|   | Corporate seal |
|   | Courier fee |
Annual fees
Other services
Find out more about what we can do for you…
Frequently asked questions