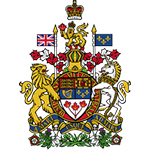 LIMITED LIABILITY PARTNERSHIP (LLP)
Canada – British Columbia
An LLP is not considered a taxable entity.
All profit received by LLP passes through the company to its partners.
Partners claim their part of the profit in their income taxes in the country where they reside.
An LLP in British Columbia is a type of partnership entity in which each partner is responsible only for its own liabilities. It makes partners more fully accountable to their clients or customers and ensures that all partners can engage in their business without the concern of having their personal assets at risk, unless there is negligence or wrongdoing.
Information about partners is not filed with the Registry and not available to the public.
Please note that an LLP in BC requires a minimum of 2 partners.
Approximately 2 to 4 weeks. Plus shipping time.
Restricted business activities
Money laundering, terrorist activities, receiving the proceeds of drug trafficking, trading in arms, munitions, or other weapons, gambling/gaming business activities, soliciting funds from the general public, offering investment advice to the general public, the management of investments other than the property of the company, the operation, and administration of collective investment schemes, trading with countries subject to embargo authorized by the Security Council of the United Nations, or for any other purpose which is illegal under the law of the place of incorporation/formation or management or jurisdiction in which the company is to trade.
UN Sanction List is followed.
Nominees do not provide any personal due diligence documents or sign anything on behalf of the company. They provide the beneficial owner with a Power of Attorney that gives them all right to manage the company and sign contracts on behalf of the company.
The company would need to keep internal records of the invoices and bills. Submitting the invoices and bills is not required.
LLP can operate within Canada. However, if the sales in Canada exceed $30,000 you will need to register your company for GST/HST(which is a sales tax in Canada) and file a GST/HST Return each year.
What are the steps to forming a Canadian company
In order to start the company opening procedure, please submit the following:
For Canada IBC we can also assist you with the bank account opening in Canada or internationally. For more information please visit our page Bank Accounts.
The price depends on the type of service you want to use
Incorporation costs
Annual fees
Other services
Incorporation costs
| 2100 USD | LLP Incorporation fee |
| --- | --- |
Annual fees
Other services
Find out more about what we can do for you…
Frequently asked questions