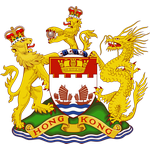 Many countries consider Hong Kong an offshore jurisdiction; the attitude of the Government, however, is that the territory is not an offshore centre in the traditional sense of the word but rather a low tax area which levies tax according to the territorial principle. Anyway, the result is that by using an appropriate corporate structure, the profits from most types of business activity can accrue in Hong Kong without being taxed – only those earning streams which directly result from activity in Hong Kong itself are taxed, and even then at a maximum of 17.5%.
Hong Kong's tax system activities are as follows:
STEPS TO OPENING A COMPANY
Steps to opening a company in Hong Kong
In order to start with the company opening procedure please provide us with:
For Hong Kong IBC we can also assist you with bank account opening in Hong Kong or internationally. For more information please visit our page Bank Accounts.
Full list of optional costs available upon request
Incorporation costs
Annual fees
Incorporation costs
| 2700 EUR | Incorporation of the company, taxes, and the initial opening fee |
| --- | --- |
|   | Service opening fee |
|   | Annual corporate secretary fee (obligatory) |
|   | Annual company address in Hong Kong fee (obligatory) |
|   | Courier fee |
Annual fees
Find out more about what we can do for you…
Frequently asked questions